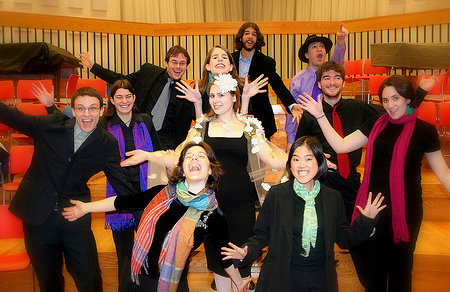 The Amherst College Madrigal Singers are a small, student-run choral group singing a wide selection of repertoire ranging from Medieval church music to Monteverdi and the early baroque - and, of course, bona fide Madrigals. Works performed recently include Orlando Gibbons' "The Silver Swan," Claudio Monteverde's "Ecco Mormorar L'onde," and "Sicut Cervus" by the one and only Palestrina.

The Madrigal Singers perform frequently in the local Amherst area, in both on campus and local community events, as well as going on tour every other year, most recently to Boston and San Francisco. .
If you would like to book us, please contact us at: amherstmadrigals@gmail.com. To see what CDs we have on sale, check out our Music section.